Scenic Flight - Lunch with the Lighthouse Keeper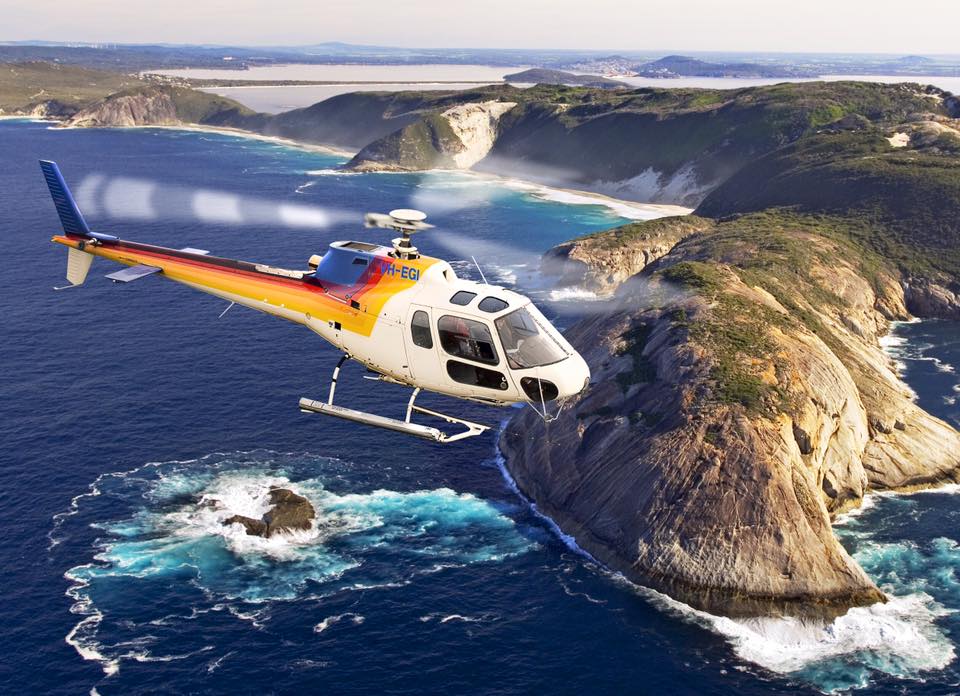 Duration: 120 Minutes (approx.)
Location: Frenchman Bay, WA
Product code: Skyhook LH Keeper Lunch
Explore the amazing Albany coastline and Breaksea Island with Skyhook helicopters scenic flights departing from Discovery Bay. Breaksea Island Nature Reserve (Home of Albany's Lighthouse Girl) is a spectacular coastal offshore island situated in King George Sound, Albany. The island is a class 'A' nature reserve for the protection of plants and animals. A lighthouse which was built on the island in 1858 now stands in ruin. A new lighthouse was constructed in 1902 which still operates today, along with a lighthouse keeper's cottage and a second cottage built in 1908.

Breaksea Island Explorer flight - $675pp
1 hour flight | 45 minutes ground tour and picnic hamper lunch | Min 4 people (This flight can be conducted without the lunch option at any time of day)

Departing from the Historic Whaling Station we fly out over Flinders Peninsula and Bald Head. Flying across the South Passage provides breathtaking views of King George Sound and Breaksea Island. After capturing stunning views of Breaksea from above we land next to the lighthouse. Get out of the helicopter to enjoy a tour of the island, the lighthouse and the lighthouse keeper's cottages. Enjoy a picnic hamper lunch in the old lighthouse keeper's cottage, and learn about the stories and lifestyles of the former Keepers. After exploring Breaksea Island Nature Reserve it's back on the chopper for the next part of the adventure.

Taking off from Breaksea Island we fly out to view Michealmas Island, and cross King George Sound to join the coast at Cape Vancouver. Here we fly over Two People's Bay Nature Reserve and enjoy great views of Mt Gardiner and Two People's Bay. Back along the coast and we fly along Nanarup Beach to My Taylor and then onto Emu Point where Oyster Harbour comes into view. We head along the very popular Middleton Beach, past the Old Forts and the National Anzac Centre. Orbiting the city centre affords us great views Albany before flying over the yacht club and port facilities. Departing the city we fly to the west across the northern end of Torndirrup National Park and join the coast at Torbay Inlet with a view of West Cape Howe National Park and Torbay Head (the southern most point of the WA mainland). Magnificent beaches adorn this coastline and are sure to impress. As we fly back to the southeast we are greeted by the rugged cliffs of Torndirrup National Park and a bird's eye view of the Albany Wind Farm. Along the coast past Sharp Point, the Natural Bridge, the Gap, the Blowholes, and Jimmy Newell Harbour, we finish your adventure with views of Goode Beach and the Historic Whaling Station as we land at the Historic Whaling Station.
Other flight times are available, please call to book.